๑༼ ⁀ ༽๑ Village in Rural Baroque ๑༼ ⁀ ༽๑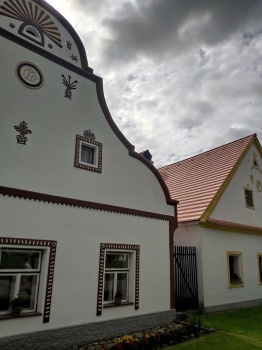 Why are you reporting this puzzle?
The small village of Holašovice in the south of the Czech Republic is a unique example of village architecture - rural Baroque. The village was founded in the 13th century and creates a comprehensive set of medieval homesteads that are permanently inhabited. In the middle of the 19th century, the facade of the houses received stucco decoration called "rural baroque". The uniqueness of the village was the reason for its inclusion in the UNESCO World Heritage List.
Do you know enough about copyright?

When you share material online, it's necessary to know what copyright law says about sharing online material. We have created a copyright video guide for you that will give you a basic understanding, along with 4 tips on how to share material within the boundaries of copyright law.