Colder than New Year's Day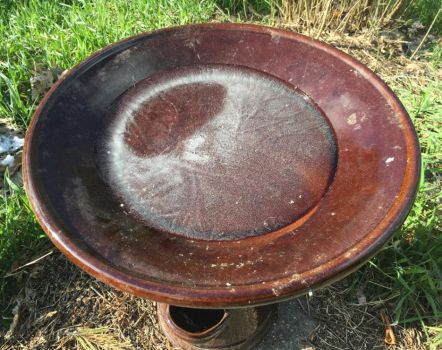 Why are you reporting this puzzle?
Yesterday we didn't have frost - we had freeze. I'd put out the birdbath earlier in the week, but it became the "bird rink" overnight, frozen to the bottom. Oddly, we didn't show on The Weather Channel "freeze warning" map; the designated areas terminated south of us in central New York State. Maybe they thought we lived far enough north that we didn't need a warning?

They also listed some cities where the May 9th temperatures could end up colder than Christmas. Well, it missed by a few degrees here, but it was colder than New Year's Day!