Tarot ~~ 31 July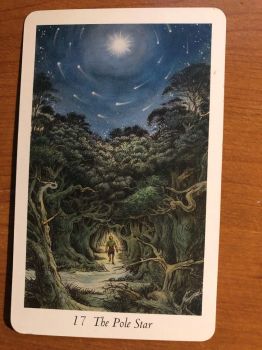 Why are you reporting this puzzle?
What mysteries will the WildWood Tarot hold for you today?
To find out ~~ solve the puzzle ~~ your mystic message will appear!

The WildWood Tarot Deck is read and interpreted for us each
day by ~~ Joanne The Psychic ~~
WildWood Tarot Deck authors -- John Matthews, Mark Ryan
WildWood Tarot Deck art & illustration -- W. Worthington

Daily Dharma from "Tricycle"
"Allowing Your Scars To Mend"
"The past has already been lived. It doesn't have to
be relived. To sacrifice the present and the future
by reliving past injuries is not the way of the sages."
—Dzigar Kongtrul Rinpoche, "Opening The Injured Heart"
What's up with Jigidi and erotica?

Blatant sexual objectification is not allowed on Jigidi. You'll find our review criteria for erotica here, along with a more in-depth rundown on our stand on blatant sexual objectification on Jigidi.