Autumn brings out strange looking critters!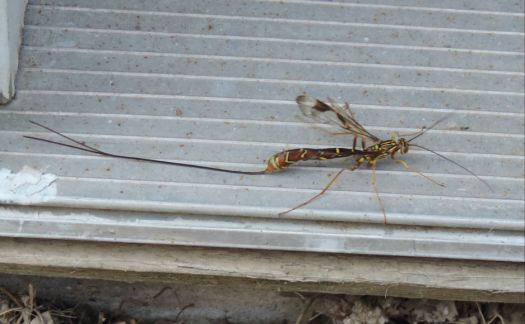 Why are you reporting this puzzle?
Ichneumon Wasp - Adults are active during summer in mixed deciduous woodlands. Females locate pigeon tremex wasp larvae deep in tree trunks, using their antennae to detect the scent of a fungus that associated with the larvae. They penetrate the trunk with a 3" ovipositor, secrete a chemical that breaks down the wood, and lay eggs on the larvae. The grublike ichneumon larvae feed on and kill the pigeon tremex larvae.