Black-crowned Night Heron Juvenile, Public Works Building, Del Mar, California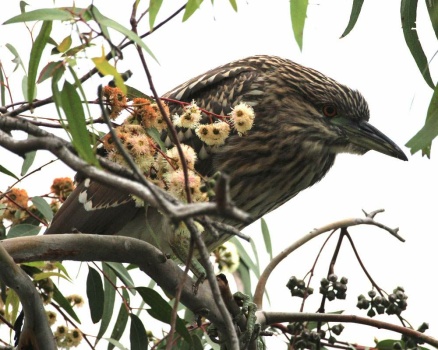 Why are you reporting this puzzle?
Not as sharp as I would like, but I don't see these young guys often so here you go. Black-crowned night herons are much more nocturnal than yellow-crowned night herons, and are usually deep in the branches asleep by the time I hit the trail, even if I'm out before 8!