Pictures From Sunday. Smaller.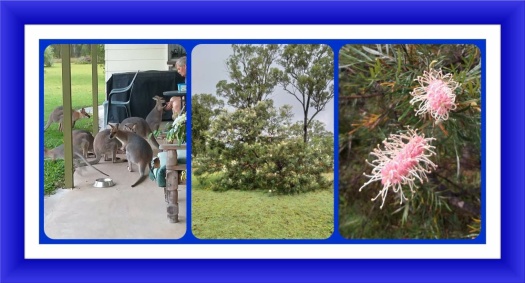 Why are you reporting this puzzle?
Last Sunday we had a wonderful BBQ with friends and I was stupidly forgot my camera. So my friend Jo took some pics for me on her phone. She apologized for the quality as the day was very rainy.

Left: Her partner hand feeding Red Necked Wallabies. They have a group come every day and have names for them all. We loved seeing them.

Middle: Her fabulous Grevillia was covered with flowers.

Right: A close up of the lovely Grevillia flowers.
Do you know how to save puzzles for later?

If you want to save a puzzle for later, you can bookmark it, and it will stay in your bookmarks – waiting for you ☺