A Worthy Website - http://www.odmp.org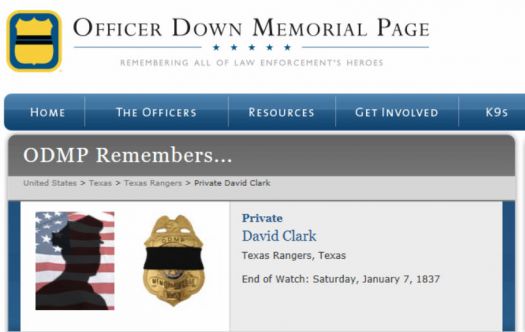 Why are you reporting this puzzle?
My 3rd great grandfather, David Clark, an early Texas Ranger, who died of gunfire from a band of Indians has his story told on this website along with EVERY officer who has ever died in the line of duty.

You can look up these heroes and post a reflection on their webpage. I decided to post this since an officer in the Dallas/Fort Worth area just lost his life this week. People should know that they can pay tribute to those who have given so much.
Are you looking for something particular?

Did you know you can select specific themes of jigsaw puzzles on Jigidi? We have 10 main categories with countless subcategories. Dig in to find your favourites ☺