Compound of Six Tetrahedra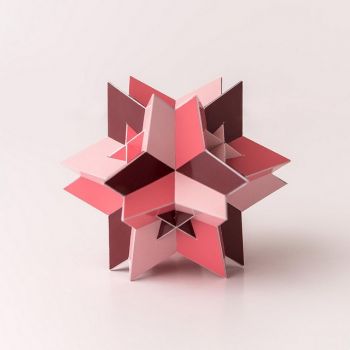 Why are you reporting this puzzle?
This is a compound of six tetrahedra using three colours. Each colour is the classical Stella Octangula consisting of two tetrahedra.


A Stella Octangula can be contained exactly in a cube and this model is directly related to the classical compound of three cubes.


The model isn't very complex and it took me only one week to build.
Are you looking for something particular?

Did you know you can select specific themes of jigsaw puzzles on Jigidi? We have 10 main categories with countless subcategories. Dig in to find your favourites ☺