IMG_2090 (2) Quail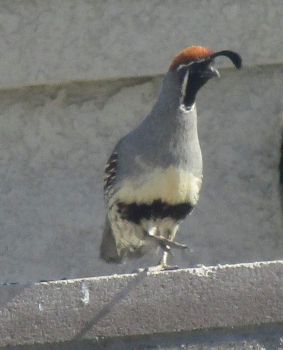 Why are you reporting this puzzle?
This beautiful bird is the prettiest of all are guests in our back yard. He even has his
right leg slightly elevated. We get the female also, but she wouldn't stand still long enough.
Our other guests are finches and sparrows. The male finch also has red on him, beautiful too.
Enjoy....
Are you a Jigidi Plus member?

When you become a Jigidi Plus member, you'll enjoy the completely ads-free Jigidi experience. Also, you directly support Jigidi and help us be as free as possible to make Jigidi even better every day.