2016 Wintersports 1
2016 Wintersports 1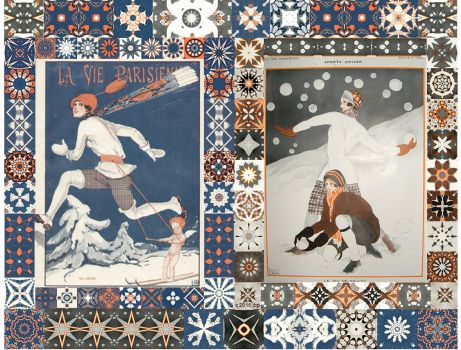 Why are you reporting this puzzle?
I *think* that the artist is the same for both, but I can't tell, and the interwebz, while interesting to look at, were not a good source of info. The snowball one is by Armand Vallee, for sure. They are both early 1920s.

Side note: there are lots of weird / sort of scandalous / more than a bit disturbing images, if one searches for some combo of: art deco ladies on skis winter la parisiene. Some of them will appear in my next puzzles; some, not so much. We shall see....