This container ship has to turn 90 degrees (stern to the right = container harbour)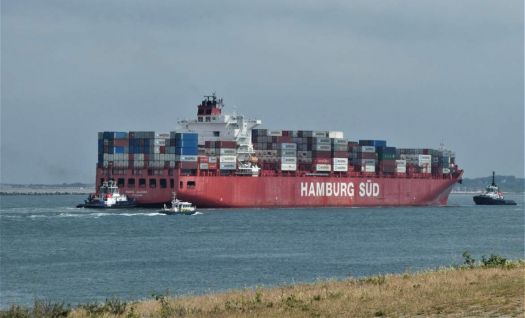 Why are you reporting this puzzle?
The big containerships that have to unload near Rotterdam mostly go to the harbours within industry area called Maasvlakte 2, directly to the right after leaving the North Sea and entering the Nieuwe Waterweg (which actually is the river Rijn / Rhine) which leads to Rotterdam and also to Germany.

They are unable to take a short turn, or a short stop. So tugs are used to steer them to where they are to moor and unload.

Two tugs turn the ship round. One pushes it from the back, the other will connect with the stern.
The other little boat is the pilot boat. One pilot is on board of the containership, one stays in the pilot boat.