Hilda"Maybe not so Angelic......!"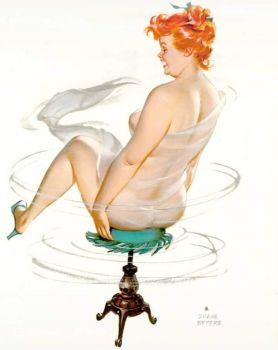 Why are you reporting this puzzle?
Dear "Jigidiers",

To me, and the hundreds who enjoy Hilda's adventures, she represents beauty, fun, inclusiveness, innocence, kindness and the love of life. She brings a little joy and a smile to our day.

I correspond privately with a number of those who follow her puzzles and know that the majority are like me, "getting on" in years, and are housebound due to medical conditions or a variety of other reasons. Hilda brings a bit of fleeting relief from the real world.

Please know that I don't post Hilda, because she is very slightly overweight, or to ridicule those who may be a little plump, or to deride or degrade anybody. I post her puzzles because they show an adventurous and courageous spirit, who is alone, who loves animals and nature, and who is quite beautiful both inside and out.

A kind wish, Paddy.