Oenothera biennis, the common evening-primrose - Pupalka dvouletá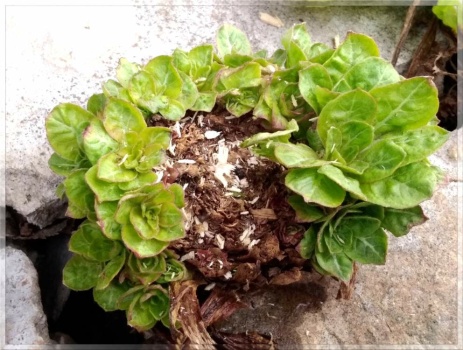 Why are you reporting this puzzle?
This was a beautiful central rose with a diameter of 30 cm. However, cold and hunger came and Hubert ate everything he came up with. He also bit this rosette in depth. And she has now grown into dozens of small side shoots! Nature never gives up!

Toto byla krásná středová růžice o průměru 30 cm. Přišla ovšem zima a hlad a hubert snědl vše na co přišel. Vykousak i tuto růžici do hloubky. A ona teď obrostla desítkami malých postranních výhonů! Příroda se nikdy nevzdává!