Amusing the orphans.......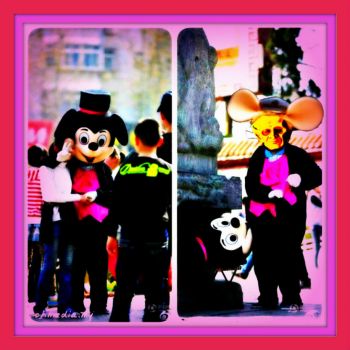 Why are you reporting this puzzle?
As Uncle Roger seems to have the "Who stole Big Ben?" situation under partial control, I spent the day entertaining the orphans of Bonga-Bonga.......
What a surprise they had, when I removed my cunning disguise, which had been disguising my cunning disguise!........