Themes "All things Red" - Snail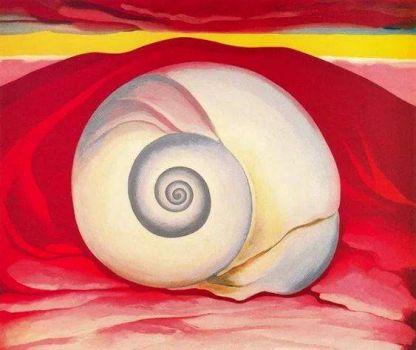 Why are you reporting this puzzle?
Georgia Totto O'Keeffe (November 15, 1887 – March 6, 1986) was an American artist. She was best known for her paintings of enlarged flowers, New York skyscrapers, and New Mexico landscapes. O'Keeffe has been recognised as the "Mother of American modernism.

Throughout her life, Georgia O'Keeffe collected shells and rocks, leaves and bones, many of which became the subject matter of her art. The above painting is called "White Shell with Red", she made in New Mexico in 1938, and she bequeathed it to the Art Institute after her death in 1986. O'Keeffe's shell, which is rarely identified and often misidentified, is that of a northern moon sea snail (lunatia heros), a mollusk commonly found in shallow tides on the beaches of the Atlantic Ocean from the Carolinas to Canada.