Theme - Famous Art - Bugosi Monument Of The Year....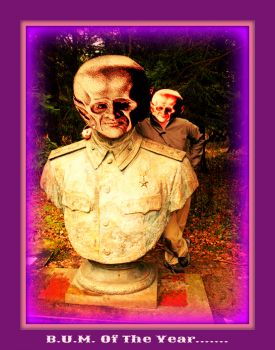 Why are you reporting this puzzle?
I couldn't let this week's theme pass without displaying this breathtakingly beautiful bust of one of the world's greatest ever leaders, with a cheerfully charismatic personality......who just so happens to be me.......
This work of art proudly stands......sits.....rests......in the idyllic setting of the Bugosi Unwanted Relics Park (B.U.R.P.) , to be admired by all who admire this sort of thing........
How do you follow a puzzle creator?

Do you have one or more jigsaw puzzle creators on Jigidi whose puzzles you are always looking for? Then you might consider "following" them, which means you'll receive a notification upon their newest postings.