"The Rabbit Chasers"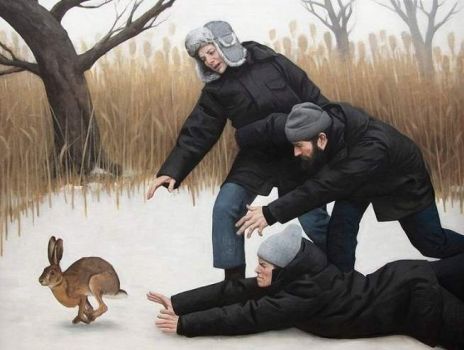 Why are you reporting this puzzle?
Matthew Tarini is a realist painter currently living in Ancaster, Ontario. Initially he trained in the traditional academic method of drawing and painting and found it to be invaluable as a foundation for creating realist works. Working mostly in oil paint the bulk of his work is of urban scenes, landscapes, floral and figurative work. He is particularly interested in our society's increasing lack of connection to nature and in the erosion of community and beauty in the modern world. These are issues that inspire him to create paintings that transcribe our contemporary society onto canvas in the most honest way that he can.