Snowdrop Flowers (Mar17P35px)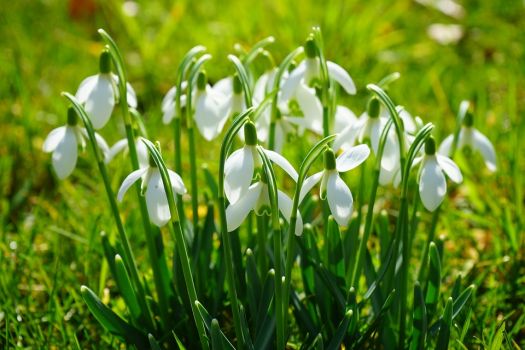 Why are you reporting this puzzle?
Snowdrops only come in one colour - white, thus it symbolises purity.

The message that Snowdrop flowers give is positivity, hope, rebirth and a bright future.

Snowdrops (Galanthus) are treasured for their abundant blooms of dainty white flowers. These appealing flowers always uplift us, for example, as a carpet of white nodding flowers under bare winter trees.

Two of the common names for Snowdrops are Candlemas Bells and February Fairmaids.

All credits go to the photographer who took this photo.

This Snowdrops Puzzle is posted in 4 sizes - 15, 24, 40 and 77 pieces. Please enjoy.

Puzzle 35
What are the symbols on the jigsaw puzzles?

When you browse jigsaw puzzles on Jigidi, you may notice different symbols on the puzzles. One symbol lets you bookmark the puzzle for later, and other symbols tell you about any previous activity you may have on the puzzle.