Theme: birds, Ostrich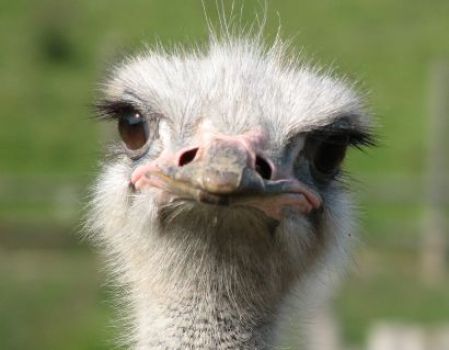 Why are you reporting this puzzle?
As ostriches are the largest birds in the world they also have the largest eyes of any bird in the world. Measuring at 5 centimeters in diameter from front to back, the ostrich eye is five times bigger than the human eye and any other land animal. The ostrich's eyes are about the size of billiard balls. They take up so much room in the skull that the ostrich's brain is actually smaller than either one of its eyeballs. This may be why the ostrich, despite its tremendous running speed, is not very good at eluding predators: It tends to run in circles.
How does the notifications system work?

When you hold an account on Jigidi, you will receive notifications when someone tags you, upon a new comment on a puzzle you follow and upon new puzzles from a puzzle creator you follow.