Chinese Bridge Building
Chinese Bridge Building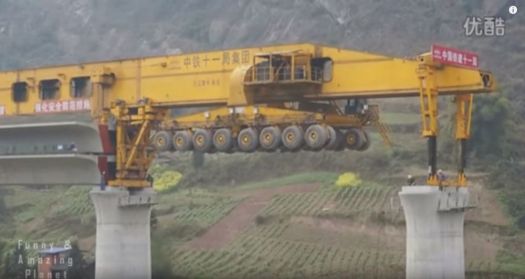 Why are you reporting this puzzle?
China has had a rash of bridge collapses in recent years. Hopefully, this monster of a machine will construct safer bridges for them.

You must watch the video below to see it in action. (Click on the Image Copyright to see the video imbedded in the article.) While watching, also notice the size of the workers by comparison to this 580 ton machine.

Maggie (downsouth), Bommom suggested I put this one up for you!