Sunset for Mom, March 2, 2021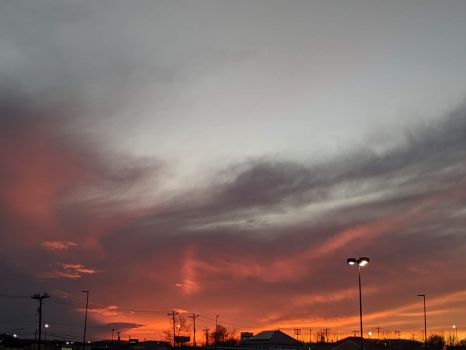 Why are you reporting this puzzle?
Stopped by the local grocery store to pick up dinner for the folks, was greeted by this sunset. Shared the photo with them over dinner, and Mom asked me to make it a puzzle on here so she could complete it. Hope you enjoy it too.
Did you know you can invite a friend to a jigsaw puzzle?

Sometimes we come across a fantastic puzzle or interesting comments and think of a friend who would appreciate sharing our experience. Here is how you invite a friend to a jigsaw puzzle on Jigidi ☺