Patience With Patients...........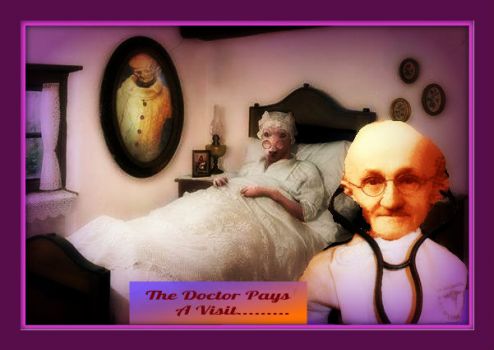 Why are you reporting this puzzle?
While some of us have been away in Further-Farther-Bonga, it's been business as usual for busy uncle/Dr.Adonis B.Bugosi, who continues to work tirelessly in the selfless task of improving the lives of those less fortunate than ourselves.....
Here we see him dutifully on duty at the D.O.L.L.S. - doing his rounds round the hospital, patiently listening to his patients, telling them all will be well when they are well again and doctoring his reports as a good doctor should.......
This is a typical room at the hospital, chosen at random, and shows the homely homeliness we aim to provide for our dear inmat.....I mean, residents......