Roanoke Locomotive Shops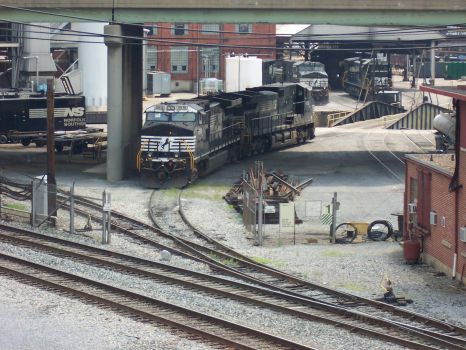 Why are you reporting this puzzle?
Norfolk Southern has a number of facilities in Roanoke to keep its fleet rail worthy, along with an excellent rail museum close by, the VMT Virginia Museum of Transportation. Here we see a pair of engines ready to cross a steam era turntable, and the hoods of some locomotives inside having heavy work done sit off to the left.