Payton on What Was the NO-NO chair.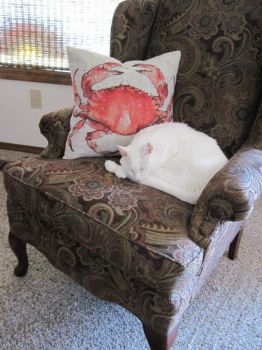 Why are you reporting this puzzle?
Payton has not been doing well. Arthritis, weak hindquarters and some liver trouble. Vet says at his age we will focus on quality of life and comfort and he just might be around a few more years. I love this little guy......so the chair is his from now on!!