Moreton Bay Fig Tree in Port Douglas.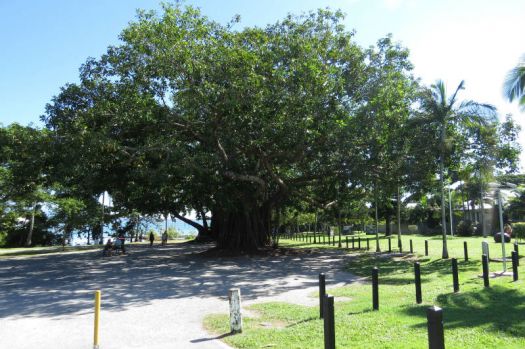 Why are you reporting this puzzle?
I think this is a ficus macrophylla - aka as Moreton Bay Fig, Banyan Tree or Strangler Fig tree, and they are native to Australia. They can grow to 8o metres (200') and are found all down the coast of Queensland & into New South Wales.

There are also several growing in California - one being adjacent to the San Diego Natural History Museum that is 23mt ( 78feet) high and 37mt (123 feet) wide!! Another one is near the Japanese American National Museum in Los Angeles, and the oldest is in Santa Barbara and it was planted in 1876 by a young girl who was thought to be given a seed by a sailor, and it's 176 feet across!