An unexpected surprise on our walk today!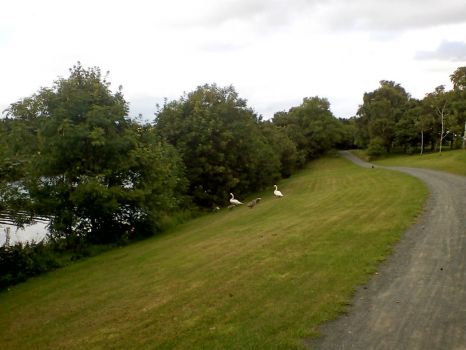 Why are you reporting this puzzle?
On my way home from walking Indi, my husky, I was just tickled pink when we spotted our resident pair of mute swans climbing out of the river + onto the bank with their 4 cygnets in tow!
This is the River Tyne on the left, to the right of the path is our local golf course.