Sandhill Crane Juvenile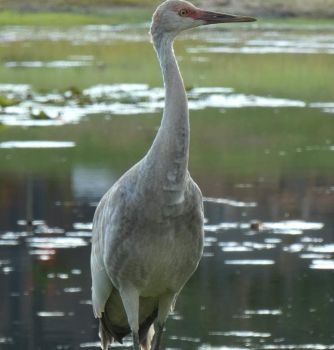 Why are you reporting this puzzle?
I've been watching a sandhill crane family this spring. They frequently visit a nearby pond, and occasionally pose for me. Note the juvenile lacks the bright red cap, but it will color over the next couple of months. This one is about 3 and a half months old when the photo was taken.

Photo taken June 19, 2020, near Orlando, FL.