The Fox and the Hound 12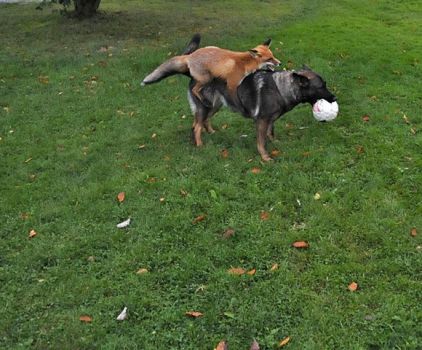 Why are you reporting this puzzle?
THE FOX AND THE HOUND
Tinni is a Norwegian dog that belongs to photographer Torgeir Berge in the forests of Norway. While exploring the woods together they came across a wild fox that they named Sniffer. Although Sniffer has never been domesticated in any way, Sniffer and Tinny became good friends. Now Berge observes Tinni and Sniffer from a distance, and luckily for us he captures their endearing friendship with his camera. Now Torgeir Berge is working on a book called "The Fox And The Dog" with writer Bert Helberg. This experience has changed Berge's mind about the fox-fur trade in Norway , and he hopes to one day ban the hunting of foxes for their fur.