Flora of Sardinia: Halophytes at Le Saline, Stintino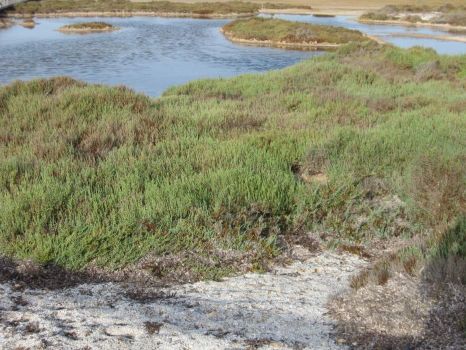 Why are you reporting this puzzle?
Info wiki:

A halophyte is a salt-tolerant plant that grows in soil or waters of high salinity, coming into contact with saline water through its roots or by salt spray. The word derives from Ancient Greek ἅλας (halas) 'salt' and φυτόν (phyton) 'plant'. Relatively few plant species are halophytes—perhaps only 2% of all plant species.