Memories, A New Trip 2017. Larger.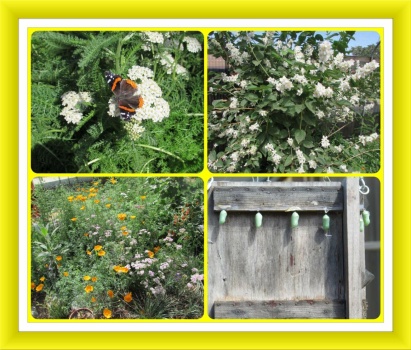 Why are you reporting this puzzle?
When we first fly over we stay with our son and his wife and he takes us to see some local places. This was at the Environmental Nature Centre Newport Beach California. We loved this place and spent a few hours there.

Top Left: Butterfly on Mock Orange flowers.

Top Right: The lovely big Mock Orange bush, heavily perfumed.

Bottom left: Flowers inside the Butterfly House, including Californian Poppies.

Bottom Right: Chrysalis of Monarch Butterflies almost ready to hatch out.