Palma de Mallorca, Spain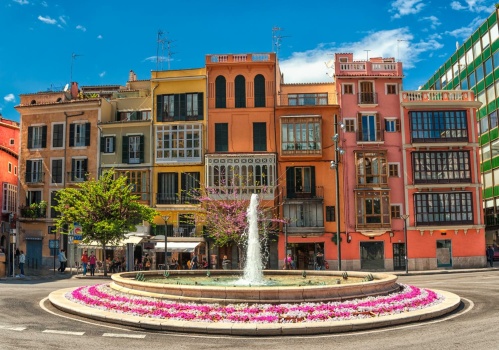 Why are you reporting this puzzle?
Today we are going to Palma in Mallorca, Spain.
Almost half of the total population of Mallorca lives in Palma. The city covers about 21.355 square kilometers, and the city's population is 416,065 (per 2019).
Palma is indeed an ancient city and was founded as a Roman camp. Since then, the city has been under different rules (Wikipedia has a pretty thorough explanation of
the history of Palma here
).
If you are ever lucky enough to go to Palma, you'll find that the city holds many, many historic buildings and areas open to visitors. Or would you like to
go on a guided tour now
? ♥
How does the notifications system work?

When you hold an account on Jigidi, you will receive notifications when someone tags you, upon a new comment on a puzzle you follow and upon new puzzles from a puzzle creator you follow.