Male Painted Bunting visiting us for the first time.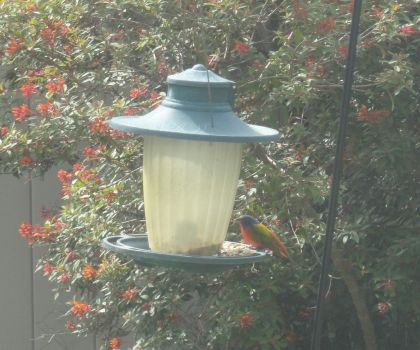 Why are you reporting this puzzle?
What a wonderful surprise for us. We had two males come to the feeder close to the house and then the next day we find this one. In between visits from male, we had the female come, alone, and she came back twice. The females are a muted green only. Males are always more coloreful.