Female Black Witch Moth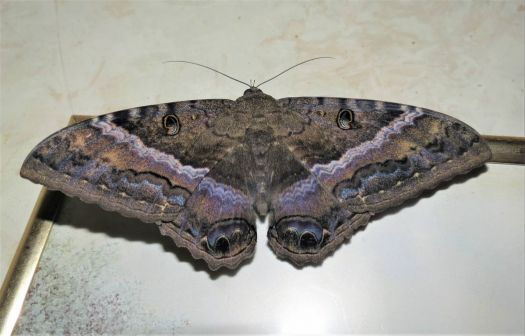 Why are you reporting this puzzle?
Latin American and Caribbean folklore associates this moth with death or misfortune, especially if found in one's house. This one was in my house in 2014 and I'm not dead yet. I suspect I will be one day so I guess the folklore is true.