Our Holiday California. Smaller.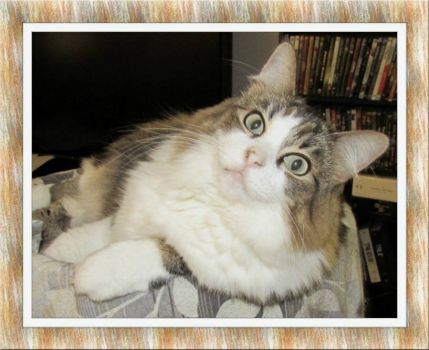 Why are you reporting this puzzle?
Our son and his wife's other gorgeous cat. This is Sammy, and she is just gorgeous too. We love to see them and as soon as we arrive she rushes in to sleep on our bed. We don't mind as Molly sleeps on our bed at home.

We did not do any touring in CA, we had already done LOTS in Utah. We just spent time with the family. We did go to the movies together and Peter always takes me to a huge craft shop so I can buy children's fabric for Linus quilts, around half the price we pay in Australia. Of course I can't buy too much, as we have to fly home.