Harpy eagles
Harpy eagles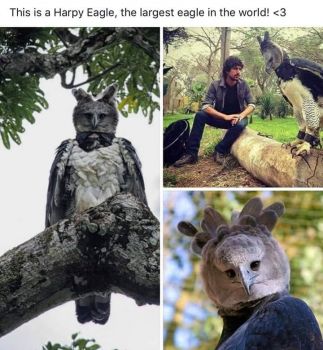 Why are you reporting this puzzle?
Harpy eagles range from Mexico to northern Argentina and live in forested areas. Despite their wingspan, which can reach up to 6.5 feet (2 meters) across, harpies fly through their forest home with great agility.

Their rear talons are about 3-4 inches long – the same size as a grizzly bear's claws!!!