Skanzen Veselý kopec, CR
Skanzen Veselý kopec, CR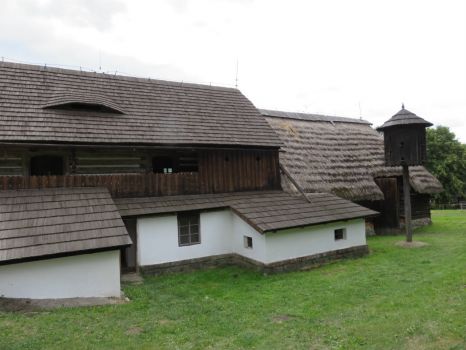 Why are you reporting this puzzle?
Na původním místě v historické obci Veselý Kopec stojí soukromá zemědělská usedlost. Náleží k nejstarším usedlostem v oblasti Železných hor. Z pavlače přístupné komory nad chlévy sloužily k sušení a skladování chmele pěstovaného zde pro potřeby pivovaru v sousední obci Dřevíkov.
Na hospodářskou část navazuje stavba roubené stodoly krytá došky.
Na dvoře zemědělské usedlosti stojí holubník sloupové konstrukce.
The original location in the historic village of Vesely Kopec is worth private farm. It belongs to the oldest homesteads in the Iron Mountains. From the gallery accessible chambers above the stables served to drying and storage of of hops grown here for the needs of of the brewery in the neighboring village Dřevíkov.
On the economic part is followed by the building timbered barns covered with thatch.
In the courtyard farmhouse is worth dovecote pillared construction.