Lofoten Islands, Norway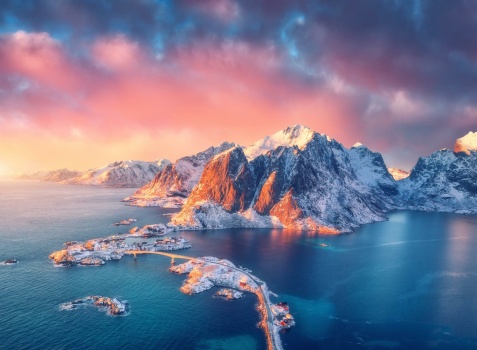 Why are you reporting this puzzle?
In Today's Daily Puzzle, we visit the
Lofoten Islands
in Norway at sunrise.
There is evidence that human settlement extends back to at least 11,000 years in the Lofoten's mountains, peaks, open sea, sheltered bays, beaches, and lands (and there are traces of human habitation even as far back as c. 250 BC).
Today 24,500 people live here. The waters are rich with fish, and it is not hard to imagine humans living on, with, and off this land for centuries and centuries.
When you look closely, you see some red houses in the foreground. That is Hamnoy fishing village. The environment is likely demanding, but the beauty of the scenery would be quite something to wake up to every morning ♥
This
video from Lofoten Islands
will take you there in the blink of an eye - and it is absolutely breathtaking!
How do you follow a puzzle creator?

Do you have one or more jigsaw puzzle creators on Jigidi whose puzzles you are always looking for? Then you might consider "following" them, which means you'll receive a notification upon their newest postings.