הגשר הירוק \ The Green Bridge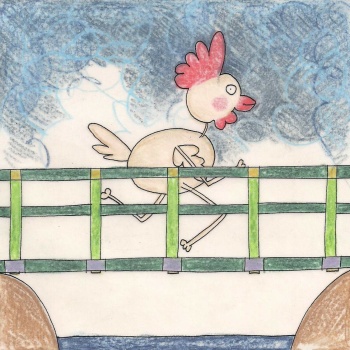 Why are you reporting this puzzle?
?אולת מנסה לברוח מהסערה. היא רצה הכי מהר והכי רחוק שהיא יכולה. האם היא תצליח
"איור מתוך הסיפור "אולת קונצצ'יקן - הרפתקה מרובעת

Olet tries to escape from the storm. She ran as fast and as far as she can. Will she succeed?
Illustration from the story "Olet Coontzchicken -" Square Adventure "