7000km, across Oceania -> Australia, Tasmania and New Zealand!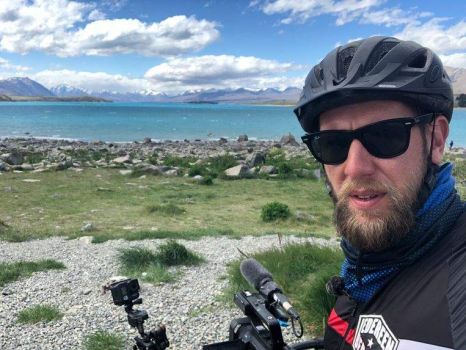 Why are you reporting this puzzle?
I have incredibly enjoyed a fellow countryman, reporter Wouter Deboot, who cycled from Darwin to Melbourne, then crossed Tasmania and finally rode through the North and South Island of New Zealand until Stewart Island.

I paid particular attention to Christchurch and the recent dramas that took place there.
Wouter said, "But a year living in New Zealand? I'll do that right away. It's the other side of the world, but I felt at home there so often."

I think I'd feel at home there, too. Just polishing my English a bit (a lot!!) and I'm off.

Every movie starts with some advertising ...sorry...



https://www.een.be/iedereen-beroemd/7000-km-dwars-door-oceanie
https://www.een.be/iedereen-beroemd/de-eenzame-outback
https://www.een.be/iedereen-beroemd/blijf-wild
https://www.een.be/iedereen-beroemd/de-top-van-cradle-mountain
https://www.youtube.com/watch?v=jrcX3p51zp0 Wouter with real aboriginals

Kia ora!

------------
Ik heb ongelooflijk genoten van een landgenoot die al fietsend van Darwin tot Melbourne reed, daarna Tasmanië doorkruiste en uiteindelijk Het Noorder en Zuidereiland van Nieuw Zeeland doorfietste.
Ik had vooral aandacht voor Christchurch en de drama's die daar recent plaatsvonden.
Hij vertelde: "Maar een jaar wonen in Nieuw-Zeeland? Dat doe ik direct. Het is de andere kant van de wereld, maar ik voelde er mij zo vaak thuis."

Ik denk dat ik mij daar ook thuis zou voelen. Nog een beetje (veel) mijn Engels oppoetsen en ik ben weg.

Kia ora!