Continued honoring Memorial Day - entrance to heavily fortified underground German defense bunker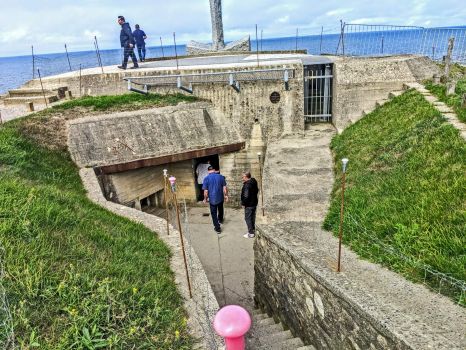 Why are you reporting this puzzle?
Our tour commemorating the 75th anniversary of D Day included many sights - including here at Pointe Du Hoc .. where fearsome fights occurred between the allies and the defenders. Today, this heavily fortified, several levels deep, defensive bunker has been maintained as a pretty tourist attraction. Touring the underground cells made me aware how strongly protected this location was. Many underground cells have clear sights of the beaches and nearby cliffs. The defenders were well protected - but - heroic action by the allies captured this area. The heroism of the allies requires continued honoring for all they did.