Bovine traffic jam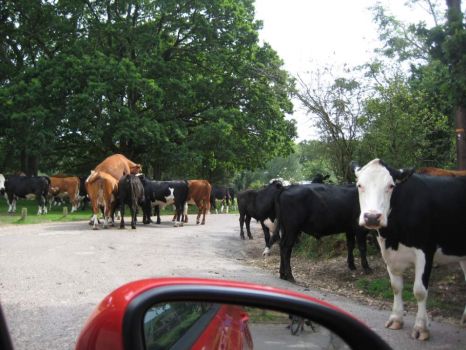 Why are you reporting this puzzle?
And oops, a display of exuberance, cattle style! It was the look from the black and white cow nearest my car that I was amused by - until I looked at the photo more closely! I had just shooed them out of the way of my friend's car so she could leave the pub car park, but as soon as I had returned to my car they were obstructing the road again. I was able to safely drive past them after a ten minute wait. ☺☺☺
What are the symbols on the jigsaw puzzles?

When you browse jigsaw puzzles on Jigidi, you may notice different symbols on the puzzles. One symbol lets you bookmark the puzzle for later, and other symbols tell you about any previous activity you may have on the puzzle.