Passion Flower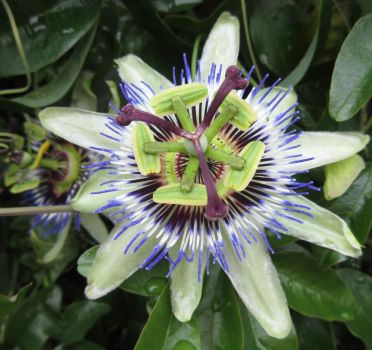 Why are you reporting this puzzle?
The Passiflora is blooming again. Today we counted 9 open flowers and 2 shutting again. The plant is full with buds!!
The huge plant was a cut from a mate's Passiflora and after Liertje planted it in the rockery, it's blooming for the third year now!
Have you solved today's jigsaw puzzle?

Every day, we present you with a jigsaw puzzle that we curate for you. You will find it on our daily jigsaw puzzle page or follow us on Facebook to get it in your news feed. Solve it and share it with friends and family to give them a daily beautiful and mindful brain workout ♥