Strasburg Railroad #475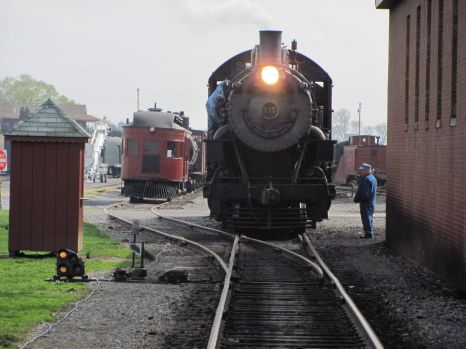 Why are you reporting this puzzle?
A unique locomotive on a very unique railroad in Pennsylvania is attended to before the day's activities pulling heavy weight coaches for the tourists. Note the doodlebug to the left and the Russell Snow plow (which gets used!) on the right. A great place to visit!