Milford Sound, NZ. #2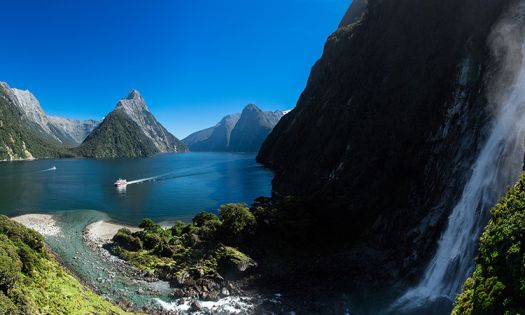 Why are you reporting this puzzle?
One of the most beautiful parts of our South Island. This is not my photo but we have visited here and have many photos but not sure where! Milford Sound is a fiord in the southwest of New Zealand's South Island. It's known for towering Mitre Peak, (in the centre) plus rainforests and waterfalls like Stirling and Bowen (glimpse front right) falls, which plummet down its sheer sides. The fiord is home to fur seal colonies, penguins and dolphins.