Historical Bugosis................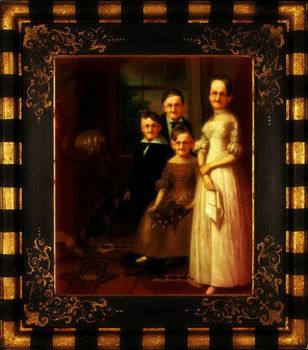 Why are you reporting this puzzle?
This painting shows a beautiful Bugosi family of days long gone by.......They are ancestors of uncle/dr.Adonis B., and they are believed to have been the first Bugosi family to make a name for themselves in America, as Claude Bugosi, the patriarch, changed his name to Claude Burgerosi when he opened the very first hamburger establishment in the country.......
In later life, Claude went one step further and made another name for himself, when he changed his name to Macdonald and bought a farm........This gave rise to the popular song "Old Macdonald had a farm".......
Meanwhile, the hamburger enterprise had done so well that he now had a chain of businesses, which are now known the world over as "Mcdonalds" (through a spelling mistake, the "a" was dropped)......
Of course, their true name should be "Burgerosis".........or "Bugosis".......
Are you a competitive or more a meditative solver?

You can adjust whether to have the timer show or not when you solve your puzzles. You'll find how to in our puzzle player guide.