"Life is Wonderful in Schlitzerland, U.S.A."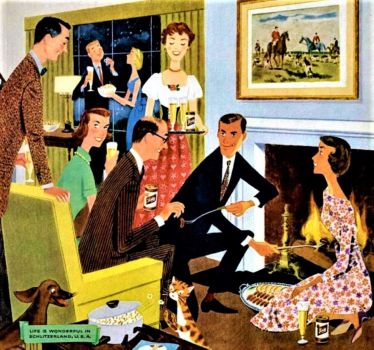 Why are you reporting this puzzle?
Now, how many of you last grilled your cocktail weenies in the fireplace or popped your corn in the living room? Or dressed up like this in order to do so? I love this guy's illustrations for Schlitz so here's another.

1958 Schlitz Beer Milwaukee "Move Up To Quality" Advert Schlitzerland, USA.