Orava Castle, Slovakia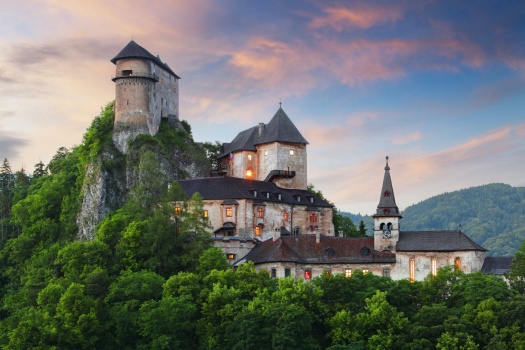 Why are you reporting this puzzle?
In Today's Daily Jigsaw Puzzle, we are transported back to medieval times by visiting
Orava Castle
in Slovakia.
The castle was built in the thirteenth century and is considered one of the most beautiful castles in Slovakia. It resides on a rock 112 meters high and is surrounded by the river Orava.
The castle stands on the site of an old wooden fortification and, as you can imagine, has had a history of construction, deconstruction, reconstruction, fire, various ownerships, and territorial battles.
It was used as a residence until 1800, when a big fire did much damage. Today it stands rebuilt and serves as a national monument and – lucky for us – museum.
If you are not about to travel to the castle today,
how about visiting this impressive and historic construction right now
?