My Magnolia. Smaller.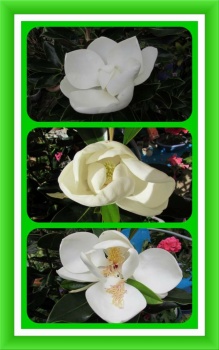 Why are you reporting this puzzle?
My Magnolia "Little Gem" which grows in a large pot, never stops flowering.
I caught this flower coming from the bud to fully open and even a tiny native bee in the open one. They love the flowers. They are tiny stingless native Aussie bees and we have a big log that they live in.
What are the symbols on the jigsaw puzzles?

When you browse jigsaw puzzles on Jigidi, you may notice different symbols on the puzzles. One symbol lets you bookmark the puzzle for later, and other symbols tell you about any previous activity you may have on the puzzle.