Foam from the Lower Tahquamenon Falls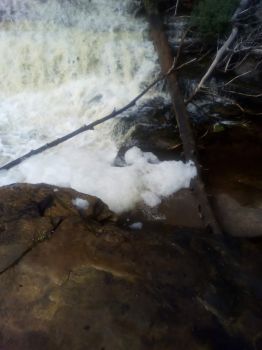 Why are you reporting this puzzle?
One of the things that make the lower falls more entertaining is being able to get very close to the cascades. This is a mass of foam kicked up by the waterfall (and wetting the camera) that's a lot of fun to watch as it moves around.