Well..........He Kept That Quiet......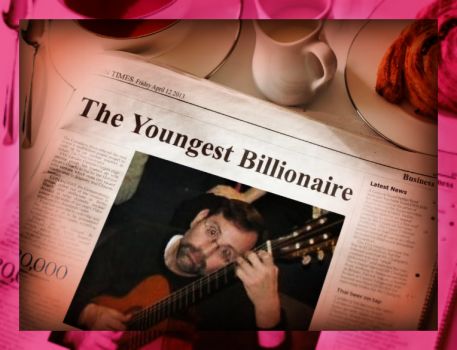 Why are you reporting this puzzle?
Yes, it's TRUE!.......Our undercover reporter, Juneee-was-shining, has blown the cover of the mysterious 'musician' and 'gardener', david-many-numbers, and uncovered the unsavoury truth of his identity......at the same time revealing to the world WHO HE REALLY IS!!........(and isn't)......
It turns out that Mr.many-numbers is NOT AS OLD AS HIS PHOTO SUGGESTS!.........Also, as well, that he made his fortune by SMUGGLING PLANT CUTTINGS INTO CONNECTICUT FROM 'SOMEWHERE' OVER THE BORDER!!......Also, as well, too, that HIS REAL SURNAME IS NOT 'many-numbers'!!........
We also believe that many of the garbled messages posted in Bugosiland (Home Of The Free), which nobody understands, are in fact SECRET CODES, USED TO FURTHER HIS ABHORRENT TRADE IN INNOCENT PLANTS!!...........
Our investigations continue.........
Do you know enough about copyright?

When you share material online, it's necessary to know what copyright law says about sharing online material. We have created a copyright video guide for you that will give you a basic understanding, along with 4 tips on how to share material within the boundaries of copyright law.